Automatic Male Masturbators That Don't Suck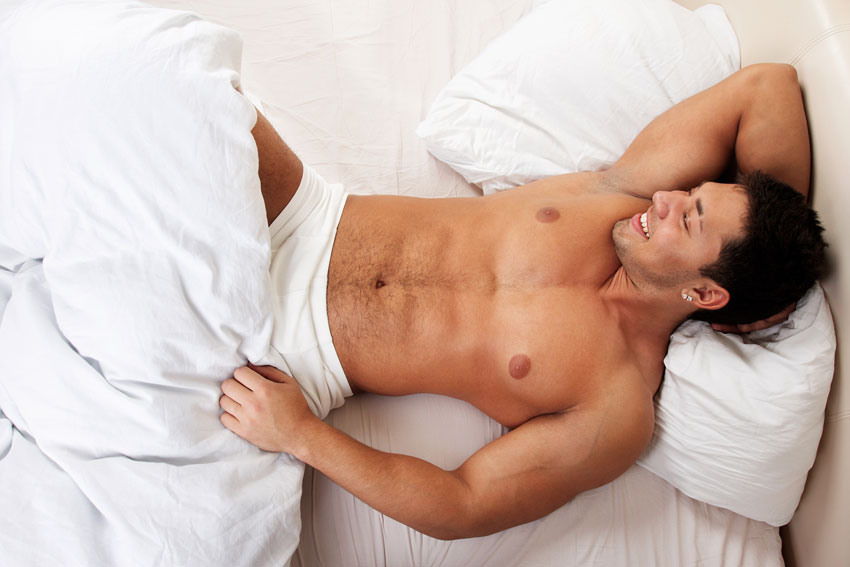 Using the same pocket fleshlight on the reg can grow old quickly. You always hear about the sex industry coming up with the new automated clit stimulators and innovative vibrators, while men are always stuck with the same old fleshlight designs, many of which don't sport realistic-feeling skin. Thankfully, the booming sex toy industry is finally paying more attention to men's sexual needs. Automated masturbators are the real deal; the less effort that you have to make while pleasuring yourself, the more it feels like another party is doing that for you. And that's why masturbators are becoming so popular. They can almost single-handedly replace sexual partners.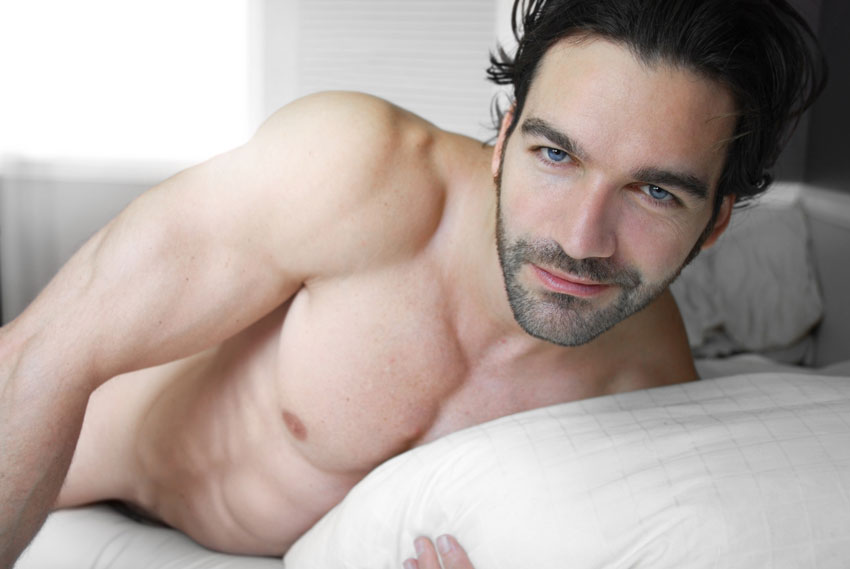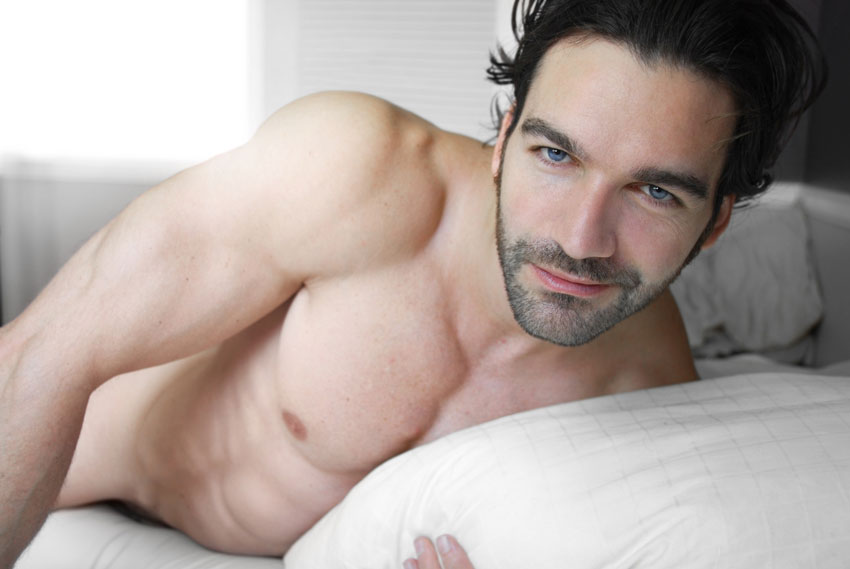 But if you've bought your fair share of sex toys in the past, you know that it's not as simple as making a purchase on a whim in hopes that a product does exactly as advertised, because in many cases, it doesn't. Some toys wear out after just a couple of uses, some that break down for no apparent reason, and others that just stop working if you accidentally drop them three inches from the ground. The frustrating thing is, these toys are usually quite expensive, and you never know if a product will live up to its expectations.
And because I know the pain of having to go through tons of sex toys just to find the right one, I've taken a few for a test drive and I'm here with a list of the best male masturbators that you can have fun with solo, or with your partner. Check them out!
Lelo F1s Developer's Kit
I'm always excited when the Lelo staff announces that they're working on a new product because I know just how good their sensonic technology is. Surely, old-school fleshlights can do the job just fine, but there's something about the realistic feel of this device that nicely wraps around your dick, which makes it almost frustratingly good. I say frustrating because even though it comes with adjustable settings, you'll pretty much cum before you expect to.
It's one of those toys that makes you wish you could reload faster just so you could take it on a second round. Now, I don't know if I would call it the next best thing when it comes to male masturbators, but it just might be close to being just that. I call myself a pretty finicky guy when it comes to sticking to a masturbator, so for this Lelo device to make it to the top of my list, you'd better be positive that it just might be, the toy for you.
Pros:
Realistic feel with Lelo's sensonic technology
Adjustable settings for customizable pleasure
Almost frustratingly good
Can be reloaded faster for a second round
Cons:
Bottom Line: The Lelo F1s Developer's Kit is a great toy for anyone looking for a realistic feel and adjustable settings for customizable pleasure. It's almost frustratingly good, but you may cum before you expect to. But, if you're someone who is finicky about sticking to a masturbator, this toy is worth trying out as it may just be the one for you.
Rocks Off Naughty Boy
I never thought I'd go as far as saying that the best toy that goes with an automated fleshlight is a waterproof prostate massager, but here I am, saying just that. I'm aware that not many men like the feeling of their prostate massaged, but I'm willing to bet that they've never tried it in coordination with a blowjob.
If you don't have a partner, that's fine. This is a sex-toy listicle after all, and you'll easily find a nice automated blowjob machine that goes with your prostate massager. Some men will know what I'm talking about, but I know how many others can get a little iffy when they hear about anything that goes near their anus. But I'd say that you never know until you try, and if you decide to try, then Rocks Off Naughty Boy is probably the perfect toy for you.
Personally, I really like how the silicone hypoallergenic material makes it easy for your lube to stay on. My least favorite part of cheap toys is how the material seems to easily absorb whatever lubricant you have on. You don't have to worry about that with this naughty beast. You pretty much only need a single application of lube, and maybe another quick coat in ten or so minutes, if you can keep yourself from cumming in that period.
Pros:
Coordinates well with an automated fleshlight
Waterproof
Hypoallergenic silicone material ensures lubricant stays on
Can be used for solo play or with a partner
Cons:
May not appeal to those uncomfortable with prostate massage
Some may find the design unappealing
Bottom Line: The Rocks Off Naughty Boy is a great option for those looking to add some extra stimulation during solo play or with a partner. Its waterproof design and hypoallergenic silicone material make for a comfortable and easy to use experience. Its coordination with an automated fleshlight is a nice touch. However, it may not appeal to those who are uncomfortable with prostate massage or find the design unappealing. Overall, it's a great option for those looking to experiment with prostate massage.
AutoBlow Al
Let me start by saying that this has one major con, and that's that it will unrealistically raise your expectations when it comes to actual blowjobs. It just sets the bar high for what a blowjob should feel like – that expectation you initially have before you get out into the world and engage with other people.
Jokes aside, this is one of the best milking machines I've ever tried, and it does feel real. When you're well lubed, the moist and warm feeling definitely feels like someone is sucking you off… You may have heard of the original Autoblow machine, but AutoBlow Al is a new and improved version of it.
You might be thinking of why they would possibly improve it when it had already worked quite flawlessly, and I didn't know the answer to that question until I bought this machine, and I'm never going back to manual milking devices. The improved version focuses on these four main features: friction, lubrication, grip, and speed. These factors are what make a blowjob feel good. This is why the improved device feels more realistic.
It's made of is silicone sleeves, and lubricant pretty much stays with you until you're done. The best part is that you can control the speed. Play around with the settings and see what works for you, but I'd recommend that you start slow, and gradually work your way up. My pro tip is that slowing it down right before you peaking makes it feel so good.
Pros:
Feels very realistic
Improved version focuses on four main features: friction, lubrication, grip, and speed
Made of silicone sleeves and lubricant stays with you until you're done
You can control the speed
Cons:
May raise unrealistic expectations for actual blowjobs
Bottom Line: The AutoBlow Al is an improved version of the original Autoblow machine, focusing on four main features that make a blowjob feel good. It's made of silicone sleeves and comes with lubricant, and you can control the speed to customize your experience. While it may raise unrealistic expectations for actual blowjobs, it's one of the best milking machines on the market.
The Onyx 2
Kiiroo always knows what's up when it comes to automatic milking machines, and I didn't think twice before including this incredible device on the list. The Onyx 2 has pretty much become synonymous with male masturbators because that's just how good it feels, and anyone who's experienced with sex toys would probably agree.
The strokes feel unrealistically good, yet realistic in feel. It's the best of both worlds. This stroking machine can provide up to 140 strokes per second, but I've personally enjoyed using it on slower settings when I'm going solo. Using this milking machine with a partner can be a lot of fun to tease with, though. So the high speeds do come in handy.
The Real Feel SuperSkin material on the interior makes it very comfortable as the machine tugs on your skin. It's also textured, which makes it far more pleasurable in sensitive areas. And because there are adjustable vibration settings, you can pretty much set it to your preferred speed and vibration, sit back, and enjoy the milking action.
The Fleshlight-Kiiro Launch
This one is perfect for men who tend to ejaculate prematurely. It's one of the most pleasurable sex toys you can find in the market, while it also helps you last longer the more often you use it. You can think of it as your personal trainer and expert masturbator.
It has a manual option, but you'll probably rarely ever use that because the mechanization on this device is nothing short of incredible. Even though it may be a little more than your average guy needs, what makes it take your experience to a whole new level is how it can connect you to porn stars, or a long-distance partner with a connective sex toy. It supports interactive sessions, which makes it all the more realistic in experience and feeling. One thing I didn't like while using the device is how it needs frequent updates, but they're free, so I can't complain too much.
This one is ideal for anyone who likes a porn library with their masturbators, which I guess includes pretty much everyone. The STU on the machine is also replaceable, making it a durable purchase. If you're not big on porn, this device is still a great option for long-distance relationships because Kiiro has made it possible to replicate sex with your partner, even when they're miles away.
Lelo Billy
If you're looking for a luxury massager to go with your milking devices, you don't need to look any further, because the Lelo Billy covers everything you might need in that area. I've only recently discovered how amazing these massagers feel, primarily because you'll always find them in the gay toy section. But let me tell you that it doesn't matter who you like in your sheets because no one beats the Lelo Billy.
You can use this on your own, or you can have your partner use it on you. Although I'd recommend testing it out first before you venture on doing so with anyone else because it admittedly takes some getting used to, especially if you're not used to prostate stimulation.
I always recommend this toy for beginners in the sex toy world because it's very thin and slides in easily with enough lube. You might want to use water-based lube rather than anything organic to avoid staining your new toy. It's the length that makes it pleasurable, rather than the thickness, which makes it both fun and comfortable for amateurs. The vibrations on this thing are pretty damn intense, and you'll be able to feel them rushing through your abdominal area. This is quite rare in the sex toy industry because a lot of them focus on just the prostate, which doesn't feel good for everyone. I find the Lelo Billy to be an Everyman kind of toy.
Lovense Max 2
You don't have to spend hundreds of thousands on the perfect milking machine if your needs are somewhat basic. However, the Lovense Max 2 is anything but basic, it just understandably offers fewer features than its counterparts in the market. The design is also quite generic, so you'll have to greatly depend on your imagination.
So what makes this toy amazing? It feels great, it's kinky, and it's great for long-distance couples and public play. I've seen this toy more commonly used by couples who go on a secretive adventure in public spaces, but you'll be able to have fun with it solo as well. Sure, it's not made of Real Feel Superskin, which is understandable considering the price tag, but it still feels quite realistic and the strokes are nice and sensual.
What makes this product stand out is the connectivity features. Much like its more expensive counterparts, the device allows you to have interactive sessions with someone that you're in a long-distance relationship with. It can be synced with a female toy, such as the Lovesense Nora, and it pretty much feels like you're making love whilst being hundreds of miles away.
And because it can be connected to your phone via Bluetooth, you can download the app and control, speeds through your phones, making it a hands-free toy. This can also be quite fun for the adventurous couple who like some public play. Although, a fair warning is that it can be very challenging to hide your orgasm with the Lovense Max 2, but I guess that's what makes it fun to use in public. Although it's basic in appearance, it's the connectivity features that make it one of the best male masturbators you can buy.
Never be afraid to have a vast collection of sex toys. You can never have enough masturbators because each of them works differently and you never know what you'd be in the mood for. I've personally found that using these toys, when paired, can give an out-of-body experience kind of orgasm. It's always funny when men assume that their orgasms are not as fun as a woman's because whoever thinks so has probably never tried any of these masturbators!
And of course, you don't need to use these only when you're single. You can use some of these on your partner, or you could ask them to use the toys on you for extra fun. Take out that handy man's toolbox of sex toys, and have some fun.